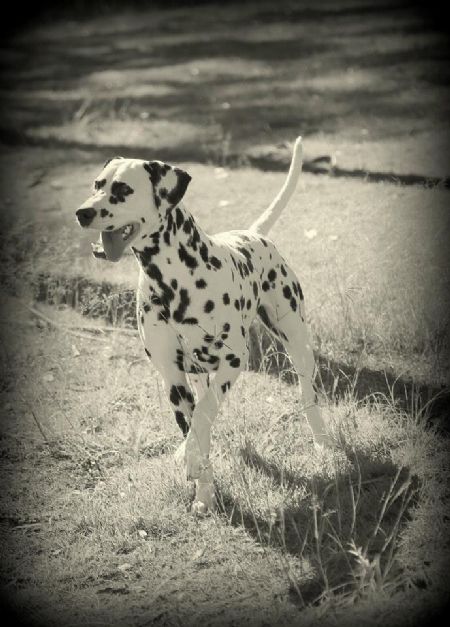 Photo of: Australian Champion LOTZADOTZ Aphancy Brand (AI) AKA Ridge
Welcome to LOTZADOTZ DALMATIANS
Here at Lotzadotz we strive for beautiful Dalmatians with fantastic temperament. We have been involved with owning, showing and breeding Dalmatians since 1989.
Our puppies are born and raised in a family environment. We breed selectively and only occasionally, ensuring our healthy, stable, fun-loving Dals will be a part of a new family from 8 weeks of age.
Our Dals are fed Vets All Natural Complete Mix, and we believe this has led our Dalmatians to be physically, mentally and emotionally balanced, well adjusted adult dogs.
If you would love to know more about available puppies and/or a naturally fed diet, please send me an email, via the 'Email Me' tab.
MAIN PHOTO: Thanks To MAXCAPTURE Photography
All of our dogs are raw fed with the added bonus of Lenny's Kitchen
https://www.lennyskitchen.com
Contact Details
Toni Greenslade
Gold Coast, QLD, Australia
Phone : 0407 600 369
Email :
[email protected]
98487 Visitors